Negroven in the 50s, industrial development in Venezuela led to the installation of four major tire factories for automotive and industrial trucks. The name of those factories were Firestone, Goodyear, Uniroyal and General.
The mass production of tires in the country created a significant demand for carbon black essential raw material for manufacturing. The advantage of having wide availability of a derivative supply of oil as raw material, the idea of producing Carbon Black in Venezuela was materialized with the opening of our plant in 1962, the second in settling in South America. In this way Negroven has made the history of Carbon Black in Venezuela.
The plant was designed to use the most advanced processes of the time, and with the passing of the years, has modernized its facilities and incorporated new technologies, increasing its installed capacity of 6,000 MT / year in the beginning to 70,000 MT / year capacity, which qualifies as a world-scale plant.
Vision
Negroven will be a large company, the best in all the markets it serves, particularly in regard to safety, quality and innovation; satisfaction of its staff, customers and community; and return to its shareholders. Negroven will always be a large company, striving to achieve excellence in everything we do, maintaining its highly motivated staff in an organization based on values, increasing the use of available technologies to meet the needs of its customers and win their admiration.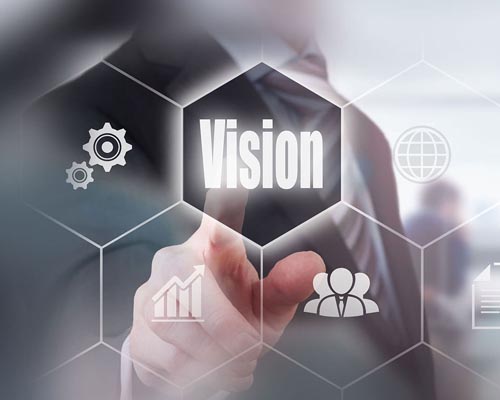 In Negroven, S.A we consider our values a great fortitude.
We value:
Integrity
We act with high ethical standards always complying with all laws and regulations. We strive to achieve the highest quality in everything we do with an indisputable respect for safety, health and environmental preservation.
Respect
We are open, honest, sincere and reliable. We listen and learn from ourselves, our customers and the outside world, generously sharing the knowledge acquired.
Innovation
We work with a sense of urgency and intensity, to create new ways to add more value to our production process, seeking the best cost / benefit ratio and open new markets to our products.
We continuously improve the understanding of successes and failures - both our own and others.
Competitiveness
To be the best, we strive for excellence in everything we do. We listen to our customers, shareholders and markets and compete aggressively to meet their expectations availing ourselves of teamwork, leadership and confidence in ourselves.

We take advantage of the opportunities persistence and courage.
Certificado de Calidad: ISO 9001

Certificado de Ambiente: ISO 14001

Certificado de Seguridad y Salud Ocupacional:
ISO 45001
---
Social Responsability Program
---
Negroven, S.A.
---
We reaffirm our commitment to maintain and strengthen the character of our company, which has commitment with Venezuela over half a century. We carry out various programs to improve the quality of life of our employees and neighboring communities.
We must emphasize among others, the following programs:
Committed with our workers and their families, social and economic benefits are awarded to provide care and support in the areas of health, food, skills development, recreation and strengthening family unity and welfare. For this reason, we executes the project "Strengthening Future", supplemented with activities such as Vacation Plan, Sports Games, Distinction For Years of Service and Conferences on Prevention Health.
Reaffirm our commitment to maintain and strengthen the character of socially responsible company, commitment with Venezuela over half a century. We carry out various programs to improve the quality of life of our employees and neighboring communities.
Together with our employees we make a Voluntary Contribution (AVN) to support projects to improve quality of life implemented through the Voluntary Dividend for the Community (DVC) Foundation.
Through the program " Alson Byron Keeler's Talent" scholarships for outstanding students selected from the community and the children of our workers are granted.
 Social activities towards rapprochement and integration of those who make life in the community among which include celebrations of Mother's Day, day of the elderly, Christmas celebrations, sports and equipment centers are held health and Educational Centers.
Contribute to a fund to meet various needs of No Government Foundation such as "Fe y Alegría", Museum of Children and social activities promoted by the Chamber of Industry of Edo. Carabobo.
---
For more than 40 years Negroven we have endeavored to bring our products beyond our borders. We have witnessed firsthand the development of the tire industry in Latin America very early in its growth, meeting the needs of reinforcing filler in rubber mixtures major tire plants on the continent. Soon our product also took other routes across the Atlantic Ocean and we diversify our customer base to include industry industrial rubber products, plastics and inks.
The consistent quality of our products made us consolidate our brand in more than two continents, taking great pride that our Carbon Black are recognized as reliable quality for many users and customers around the world.
We currently serve industries in the following destinations:
Germany
Argentina
Brazil
Bolivia
Chile
Costa Rica
Spain
U.S
Italy
Perú
Turkey
If you want to know in detail the location of our distributors and their contact information, we invite you to enter our Contacts section
---
To Negroven Safety, Health and Environment are priorities, achieved through various initiatives and sustained over time with its employees, contractors, visitors and neighboring communities of which we highlight practices:
By performing Health Days, a proper medical service and other contracted services, we ensure the preservation of the health of our workers and their families.
The Conferences on Security and Environment promote safe work, environmental protection and efficient use of natural resources.
Monitoring the STOP program created by DuPont, can develop and maintain a culture of prevention among workers to avoid accidents inside and outside our facilities.
Active participation in the Summits of Environmental Protection conducted by the Chamber of Industry of Edo. Carabobo, have earned us recognition for our commitment to protect the environment